Welcome to the Drimpton village website
We are a small rural community in West Dorset made up of the village of Drimpton and its neighbouring hamlets of Netherhay and Greenham. We hope you find your online visit to our community useful, helpful and even entertaining.
Changes to the website:
Regular visitors will find that the Archive page has been re-located to the Village section and that it no longer accepts submissions. Also, the Newsletter page, which contains a PDF that you can read on-line or download or print, is now on the main navigation bar above.
Broadwindsor Neighbourhood Plan Referendum
Broadwindsor Group Parish Neighbourhood Plan 2018 to 2031 Referendum - Thursday 8th August 2019

Since May 2015, a group of volunteers and Parish Councillors has been preparing a Neighbourhood Plan for the whole Group Parish, on behalf of the Parish Council.

The question which will be asked in the referendum is:
"Do you want Dorset Council to use the neighbourhood plan for Broadwindsor to help it decide planning applications in the neighbourhood area?"
The referendum asks you to vote yes or no to this question.
You can vote in person at the polling station at Drimpton Village Hall. The polling station will be open from 7am to 10pm on 8 August.

To vote by post or proxy in this referendum, you will need to have filled in an application form and sent it to the Electoral Registration Officer. Postal and proxy vote application forms are available online from the elections website or by contacting the council.
Applications to vote by post must be received by no later than 5pm on Wednesday, 24 July 2019

For further information please see:
https://www.dorsetforyou.gov.uk/broadwindsor-neighbourhood-plan

Planning Application: LAND NORTH OF 6, NETHERHAY LANE
There has been a Planning Application made to build houses NORTH OF 6, NETHERHAY LANE, DRIMPTON
Proposal: Erect 15 affordable dwellings and formation of new vehicular access.
Application No. WD/D/19/001343

The plans and documents (including comments) can be found by clicking on the link below.

Comments in support or objection can be sent online
Or by mail to:
The Chief Planning Officer
Dorset Council
South Walks House
Dorchester
DT1 1UZ

Closing date for comments has been extended to July 16th
Planning application WD/D/19/001343
Regular events
Regular events are not always shown on the "what's on" page:
Feel Good exercises Tuesday mornings 10.30 - 11.30 Village Hall
Stillness Circles Tuesday 12 noon for 30 mins at Netherhay Chapel
Short Mat bowls Tuesday afternoon 2 till 5 - Village Hall
Fish & Chip van Tuesday evening 5 till 6 at the old bus stop
Quiz Night First Sunday each month - 8pm at the Royal Oak

Church services:
St Mary's Parish Church: Sunday eucharist at 9.30am (1st and 3rd Sunday), Family/Parish worship 2nd Sunday, United service 4th Sunday (alternating with the Methodist church)
Netherhay Methodist Church: Sunday evening 6.30pm (4th Sunday alternating with St Marys)
STILLNESS CIRCLES REMINDER
Don't miss your chance to chill out – our Stillness Circle meditations are held at Netherhay Chapel Community Room on the third Monday evening of the month at 6pm and also every Tuesday lunchtime at 12pm for around 30 minutes. Simply come along and join us any time you're free – we just ask for a small donation of around £3 per session to cover costs.

More info from Helly (01308 868716), Jenny (01308 868747) or Brian (01308 868843).
Bus Service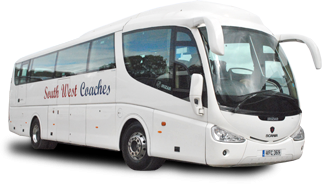 South West Coaches run a bus service No.96 between Chard and Yeovil calling at Drimpton (Netherhay Lane) twice daily (Mon-Fri) and three times on Saturday.