Welcome to the Drimpton village website
We are a small rural community in West Dorset made up of the village of Drimpton and its neighbouring hamlets of Netherhay and Greenham. We hope you find your online visit to our community useful, helpful and even entertaining.
Changes to the website:
The Drimpton Archive page has been re-located to the Village section. It no longer accepts submissions.
Coronavirus—Covid-19
Hello Everybody,
it is looking increasingly likely that we will all be affected in some way over the coming week. by the Coronavirus outbreak. What can we do as a community to help?
If you have to self-isolate, you will need family members, neighbours and friends to help you in many different ways. You do not need to face isolation alone.
So, if you find yourself needing help in any way please ask, there are plenty of people in the village who can give support such as doing shopping, collecting prescriptions, running errands or providing a friendly ear.
Steve at the pub has also offered to provide takeout meals or even a flask of soup if you are having problems with food supplies or preparation.

Please do not hesitate to contact any of the following people who can arrange the support you may need.
Marlin and Sarah Higgs - 01460 73915
Robin and Julie Moses - 01308 868820
Nick and Francesca Hurrell - 01308 867617

See also link to Broadwindsor Parish Council:
Regular events
Regular events have been curtailed due to the Coronavirus

Royal Oak
Hi to all! Due to the government Decision to close all pubs and restaurants etc. The Royal Oak at Drimpton is now offering a takeaway menu to include:
Fish and chips £8
Scampi and chips £8
Sausage and chips £5
Cottage pie with vegetables £8
Lasagna and chips £8
Roast dinner beef turkey or pork £8
Burger and chips or with cheese and bacon £8
Portion of chips £2.50
Cheesy chips £3
Garlic bread £2.50
Cheesy garlic bread £3
Vegetarian option is also available
Please note these are phone orders only from 5pm till 9 pm
Please phone 01308867930 or 07720948100

Church services are cancelled for the duration of the outbreak

DRIMPTON NOW RECYCLING MORE!
Exciting news – Drimpton now has its three new recycling bins in the Village Hall car park to take some of the items we can't currently recycle in our roadside collections. The bins are all clearly marked so we can now recycle aluminium foil, tetrapak cartons, and crisp, nut, popcorn and pretzel packets, plus Pringles tubes. As it'll be village volunteers taking them to Bridport for recycling, please make sure you leave only the items specified and that everything is washed and squashed, clean and dry!

Drimpton's Making A Difference team will be at the Coffee Morning with this and other ideas for local ways we can all help each other and the environment.
Your local info and ideas are crucial – please come along and get involved.
None of us has all the answers, but together we're a genius!


Bus Service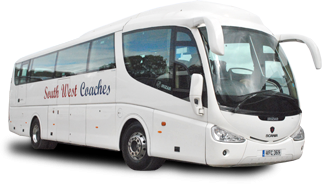 South West Coaches run a bus service No.96 between Chard and Yeovil calling at Drimpton (Netherhay Lane) twice daily (Mon-Fri) and three times on Saturday.