Welcome to the Drimpton village website
We are a small rural community in West Dorset made up of the village of Drimpton and its neighbouring hamlets of Netherhay and Greenham. We hope you find your online visit to our community useful, helpful and even entertaining.
Changes to the website:
The Drimpton Archive page has been re-located to the Village section. It no longer accepts submissions.
Summer Show
Dear Members
It is with deepest regret that I have to inform you that our Summer Show has been cancelled due to
the ongoing Coronavirus Pandemic. This decision was not taken lightly and I hope you all
understand, but the health for our members and the public has to come first.
We are still planning to hold the potato weighing competition and the member's fuschia
competition.
The potato weighing will take place at The Old School House, Crewkerne Road, Drimpton, DT8 3RG.
on 8th August. Please drop off your potato bags between 10am and 12am, an area will be sign
posted for your drop off. Please put your full name on your bag before you deliver it. Unfortunately
the weighing will be behind closed doors. Potatoes and bags will be ready for collection between
3pm and 5pm, if you want your compost / soil back please mark your bags accordingly. A list of
weights will be available when you pick up your potatoes / bags.
The fuschia competition will take place on the 15th of July and again it will be held at The Old School
House. Please bring your fuschias for judging between 2pm and 4pm. Again an area will be sign
posted for your drop off. Please put your full name on your fuschia pot before you deliver it. Judging
will be behind closed doors and fuschias will be ready for collection from between 5pm and 7pm.
The results will be available when you collect your fuschias.
Finally, cancelling this annual show was not what I was expecting to do when I took over as show
secretary this year, so next year's Summer Show will be on Saturday the 14th of August 2021. Let's
make this an even bigger celebration.
Yours
Robin Moses
Show Secretary
Opening of Village Hall Playground and football pitch
Good news..we are delighted to announce that the Village Hall Playground is open as of today, Monday 6th July.

There are instructions on gates but to forewarn you, please be aware of the following Covid-19 Play Area Rules:-

1. Adhere to the social distancing guide of two metres where possible.

2. Be aware of the need to share equipment safely.

3. Use of play area equipment is at your own risk.

4. All children must be supervised by an adult.

5. Consumption of food and drink is not permitted.

6. Please bring your own hygiene products to clean children's hands and the play equipment.

Best wishes
Village Hall Committee
Coronavirus—Covid-19
Hello Everybody,
it is looking increasingly likely that we will all be affected in some way over the coming week. by the Coronavirus outbreak. What can we do as a community to help?
If you have to self-isolate, you will need family members, neighbours and friends to help you in many different ways. You do not need to face isolation alone.
So, if you find yourself needing help in any way please ask, there are plenty of people in the village who can give support such as doing shopping, collecting prescriptions, running errands or providing a friendly ear.
Steve at the pub has also offered to provide takeout meals or even a flask of soup if you are having problems with food supplies or preparation.

Please do not hesitate to contact any of the following people who can arrange the support you may need.
Martin and Sarah Higgs - 01460 73915
Robin and Julie Moses - 01308 868820
Nick and Francesca Hurrell - 01308 867617

See also link to Broadwindsor Parish Council:
Regular events
Regular events have been curtailed due to the Coronavirus

Royal Oak
Hi to all! Due to the government Decision to close all pubs and restaurants etc. The Royal Oak at Drimpton is now offering a takeaway menu to include:
Fish and chips £8
Scampi and chips £8
Sausage and chips £5
Cottage pie with vegetables £8
Lasagna and chips £8
Roast dinner beef turkey or pork £8
Burger and chips or with cheese and bacon £8
Portion of chips £2.50
Cheesy chips £3
Garlic bread £2.50
Cheesy garlic bread £3
Vegetarian option is also available
Please note these are phone orders only from 5pm till 9 pm
Please phone 01308867930 or 07720948100

Church services will re-start on Sunday 2nd August

Bus Service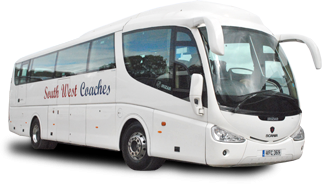 South West Coaches run a bus service No.96 between Chard and Yeovil calling at Drimpton (Netherhay Lane).
During the Covid-19 restrictions three times daily Monday - Saturday.