Welcome to the Drimpton village website
We are a small rural community in West Dorset made up of the village of Drimpton and its neighbouring hamlets of Netherhay and Greenham. We hope you find your online visit to our community useful, helpful and even entertaining.
VILLAGE HALL
TO BOOK THE VILLAGE HALL - contact Carina on 07796281542 (please leave a message)

CURRENT ACTIVITIES: Yoga on a Monday 10-11am with Anneliese, her contact details 07795968085

QI Gong on Tuesdays 10am contact Monica Murphy 07831141540
Pilates on Wednesday and Thursday mornings with Juliet. Contact Juliet on 07798617262

DRIMPTON FOOTBALL CLUB
DRIMPTON FOOTBALL CLUB finished their season by winning a remarkable League and Cup Double. Myself, manager Andy Loudon and chairman Dave Symonds would like to thank everyone that has been involved with the club this season on and off the field. Everyone has put real effort in.
Plus we would also like to thank our sponsors as well the Royal Oak, D l Crease Electrical Contractors and Discovery St Michaels, Bridport.
As we prepare for Division 1 Football in the Perry Street League, we are looking to restart training for the new season on the first Wednesday in July at the Football Ground and we will be looking to add to our squad, so if you're 16 and over and interested please come along or contact on the club's Facebook page (where you can see the winning team celebrating!)" - Rickie Samways
Eggs!
Free range eggs are now available from 20 Bridport Road. Parking space on the side of the driveway - eggs always available from a local poultry farmer Tim Gelfs who lives on Beaminster Down. Prices are on the boxes. You can buy half a dozen or a dozen. Trays of 30 are available just contact Steve. If you have mobility problems we offer delivery. For more information call Steve on 07817252905
Bus Service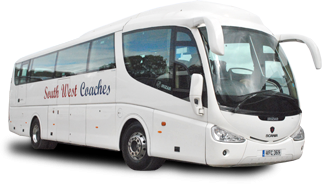 South West Coaches run a bus service No.96 between Chard and Yeovil calling at Drimpton (Netherhay Lane).
During the Covid-19 restrictions twice daily Monday - Friday and three times on Saturday.