Welcome to the Drimpton village website
We are a small rural community in West Dorset made up of the village of Drimpton and its neighbouring hamlets of Netherhay and Greenham. We hope you find your online visit to our community useful, helpful and even entertaining.
Alyson Stone (r.i.p.)
A message from the sons of John and Alyson Stone:

Following the death of our mother Alyson Stone in May 2020 and her cremation in Yeovil, it was the intention of the family to wait until the Covid 19 restrictions had passed and then lay her ashes to rest followed by a Memorial service in the Church at Drimpton.
Due to the length of the pandemic and continuing restrictions, we have now laid her ashes to rest with our father John in the graveyard at St Mary's Church.
It is still our intention to hold a Memorial service, at Drimpton church, as and when the government and Church authority advise that a service can take place without restrictions and when we consider it safe to do so.
Please bear with us and we will let her friends and relatives know when this service can finally take place.
Richard and Michael Stone.

ROYAL OAK update
Pubs in England are open for outdoor serving only. But we are still doing our takeaway menu and our Sunday roast. I would like to thank everyone for their continued support.
Keep safe and well. Cheers.
Steve Stanners

For bookings please call 01308867930 or 07720948100

Coronavirus—Covid-19
Village Volunteers
As restrictions return as part of the response to Covid-19, this is a reminder of the village volunteers' willingness to help. We shall continue to assist anyone who is vulnerable, or having to isolate, with Shopping, Prescription Medication Collection, Check-in / Befriending Phone Calls and similar support.

To make contact please phone any of the following people:
Martin and Sarah Higgs - 01460 73915
Robin and Julie Moses - 01308 868820
Nick and Francesca Hurrell - 01308 867617

Please keep an eye on Drimpton Facebook for up-to-date information - and don't forget to reassure neighbours that they needn't struggle on without any help.

See also link to Broadwindsor Parish Council:
Bus Service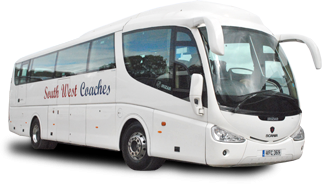 South West Coaches run a bus service No.96 between Chard and Yeovil calling at Drimpton (Netherhay Lane).
During the Covid-19 restrictions twice daily Monday - Friday and three times on Saturday.