Welcome to the Drimpton village website
We are a small rural community in West Dorset made up of the village of Drimpton and its neighbouring hamlets of Netherhay and Greenham. We hope you find your online visit to our community useful, helpful and even entertaining.
Changes to the website:
Regular visitors will find that the Archive page has been re-located to the Village section and that it no longer accepts submissions. Also, the Newsletter page, which contains a PDF that you can read on-line or download or print, is now on the main navigation bar above.
Easter
In preparation for Easter Day the following services will be held in St Mary's Church

Sunday 14th April is Palm Sunday,celebrating Jesus' entry into Jerusalem. A less formal act of worship will be held at 11.00 am during which Palm Crosses will be distributed.
Holy week begins on Monday 15th April. A very short act of worship known as Compline will be held on Wednesday 17th April at 7.30 pm.
On Good Friday, the day of Jesus' crucifixion, a Procession will start at 10 am at the Methodist Chapel when a cross will carried through Marksmead, and Applefield and placed adjoining the stream.
Short acts of worship will take place at the start and finish of the procession.
On Easter Day, when the church celebrates Jesus' Resurrection The Very Revd. David Shearlock will celebrate Holy Communion at 9.30 am.
Do come and join in these services when we can through prayer and praise give thanks to God, who through the death and resurrection of Jesus showed his redemptive love for his creation.

Regular events
Regular events are not always shown on the "what's on" page:
Tuesday mornings 10.30 - 11.30 - Feel Good exercises Village Hall
Tuesday 12 noon for 30 mins. Stillness Circles at Netherhay Chapel
Tuesday afternoon 2 till 5 and evening 7 till 9 - Short Mat bowls, Village Hall
Tuesday evening 5 till 6 - Fish & Chip van at the old bus stop
First Sunday each month - Quiz Night, 8pm at the Royal Oak

Church services:
St Marys parish church: Sunday eucharist at 9.30am (1st and 3rd Sunday), Family/Parish worship 2nd Sunday, United service 4th Sunday (alternating with the Methodist church)
Netherhay Methodist Church: Sunday evening 6.30pm (4th Sunday alternating with St Marys)
STILLNESS CIRCLES REMINDER
Don't miss your chance to chill out – our Stillness Circle meditations are held at Netherhay Chapel Community Room on the third Monday evening of the month at 6pm (that's 18th March, 15th April and 20th May) and also every Tuesday lunchtime at 12pm for around 30 minutes. Simply come along and join us any time you're free – we just ask for a small donation of around £3 per session to cover costs.

More info from Helly (01308 868716), Jenny (01308 868747) or Brian (01308 868843).
ST MARY's CHURCHYARD
The Churchyard is recorded as being "a tranquil, secluded churchyard forming the setting of the church, a place for quiet reflection".
Much hard work goes into keeping the churchyard a pleasant place for all to enjoy. To this end we hope to encourage more wild life with a bird box and bug hotel and will manage the grass area to encourage more wild flowers. We plan to put a diary in the church porch where we hope you will record, giving the date, what wild life you see whilst you visit this haven of peace. Then we will begin to learn what is around and what we must do to encourage it to flourish for the delight of us all.
Perhaps you might take the opportunity to pop into the church for some moments of refection before you depart.
Christine McPherson on behalf of the PCC.

Bus Service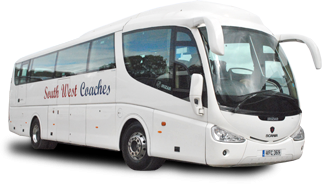 South West Coaches run a bus service No.96 between Chard and Yeovil calling at Drimpton (Netherhay Lane) twice daily (Mon-Fri) and three times on Saturday.